I ran across this amazing list of content creation ideas from the masters of content (back in the day), the J. Peterman Catalog. For those not familiar with this publication, I'm going to estimate that they were on a great growth curve in the late eighties to the mid nineties and what made them different was that their catalogs had no actual pics of products, but loose illustrations of the products (as I remember) and these amazing stories built around the products themselves about where they were inspired, the romanticized story of who wears or uses this products, etc.
Below is a list to inspire great creation today. One thing that hasn't changed at all is that no matter how good the information is, if it is as dry as a popcorn fart and is perfect for falling asleep to, people will never get through it and really won't share it for its great value.
Enjoy, and again, this is not original content, but I truly can't find where I stumbled upon it and it's too good not to get out there. The big takeaways are:
Write often, but write well. Content Creation must rise above the noise and be really, really good to stand out.
Be descriptive and unique.
Stories connect, facts and figures don't. Nobody remembers a bunch of stats but stories stick with us.
Have fun with it.
Note: These content creation ideas apply to all writing and are actual product examples because J. Peterman masterful at selling a lifestyle that was based on the products people bought from them. They understood that buying is different from shopping and they certainly knew their audience and how to sell.
Content Creation Idea #1: The "Who Wears This" Story
Irish Pub Shirt.
It's Friday night at the Hog & Fool, a 200-year-old pub off O'Connell Street in Dublin. World headquarters for conversation.
Dark mahogany walls. Lean-faced men. Ruddy-faced women.
The bursts of laughter aren't polite, but real, approaching the edge of uncontrollability.
The stories being told are new, freshly minted, just for you, my dear. There is no higher honor.
The room roar is high (but still, not as bad as in certain New York restaurants where you can't make out what it is you just said).
These Irishmen, in collarless Irish shirts, under dark herringbone vests and tweed caps, have managed to keep their mouths shut all week, saving up the good stuff for now, for Friday night, for this very place, for this very moment…
How could one single city possibly give birth to Yeats, Shaw, Joyce, Wilde, Beckett… and all those here tonight as well?
Working-Class Irish Pub Shirt (No. 1039), for men and women. Made of soft cotton sheeting, well-suited for both the intoxication of talk and the difficult art of listening. Not bad for just hanging out, either. Or, when necessary, for looking interesting.
Simple collar band. Seven-button placket. Stud at neck. No-nonsense. Rounded shirttails. Two-button cuff. No pocket. (You have to carry everything you have in your head.) Imported.
All nicely faded; they appear to have had some experience of life.
Questions To Help You Write A "Who Wears This" Story:
Who or what type of people would use your product?
What makes those people different? (Physically, emotionally, psychologically)
Where did those people come from?
What did those people look like?
How did those people talk?
What did those people do for a living or hobby?
Content Creation Idea #2: The "Old Problem/Perfect Solution"
The Counterfeit Mailbag.
The secret thoughts of an entire country were carried in leather bags exactly like this one. Except this one, a copy, isn't under lock and key in a museum. It's for sale.
I borrowed the original from a friend, a retired mailman who, like thousands before him, was kind enough to test it out on the tree-lined streets of small towns everywhere. Before we were born.
It's simply perfect as a device for carrying important ideas and feelings back and forth. And the same as with those old and scarce and beautiful mailbags, people will look forward to seeing what you've got inside.
The Counterfeit Mailbag (No. 1005). Containing one vast unzippered pocket and another zippered. Shoulder strap and handle. Strong, soft leather that will only get better. Imported.
Color: Brown.
How to take care of the Mailbag: The first scratch will kill you, but in fact, it's the first step in the right direction: patina.
So the sooner it gets scratched, nicked, bumped, dug, hit, squeezed, dropped, bent, folded, and rained on, the better. Really.
When you receive your mailbag, it's so fiercely new looking I'm almost ashamed of it. But there's no choice. It would cost too much to pre-age each mailbag before sending it out to a customer. (Antiques cost more than new, for a reason.)
Here's my recipe for "accelerating" the aging process. First, spend one day (the day you get it) the way it is. Brand new. Then, the next day, scratch it all over with your fingernails. Lightly. This will horrify you, at first. Then, spray-mist it with plain water, lightly. Let it dry. The scratches will lose their rawness. They will look old. Repeat this treatment as often as you can stand to; once a week for 5 weeks. Then once a year. (Clean mailbag with plain water only. Not petrochemicals, not oils, not detergents, not mystery solvents, not leather "cremes." It will do just fine with plain water and will outlast both of us.)
Questions To Help You Write A "Old Problem/Perfect Solution" Story:
What's the main problem your product solves?
How did that problem manifest itself in years prior? (The further out in history, the better)
What are the specific expectations that a product like yours should be able to meet or even exceed?
Where was your product produced?
What specific features are most attractive to your customer?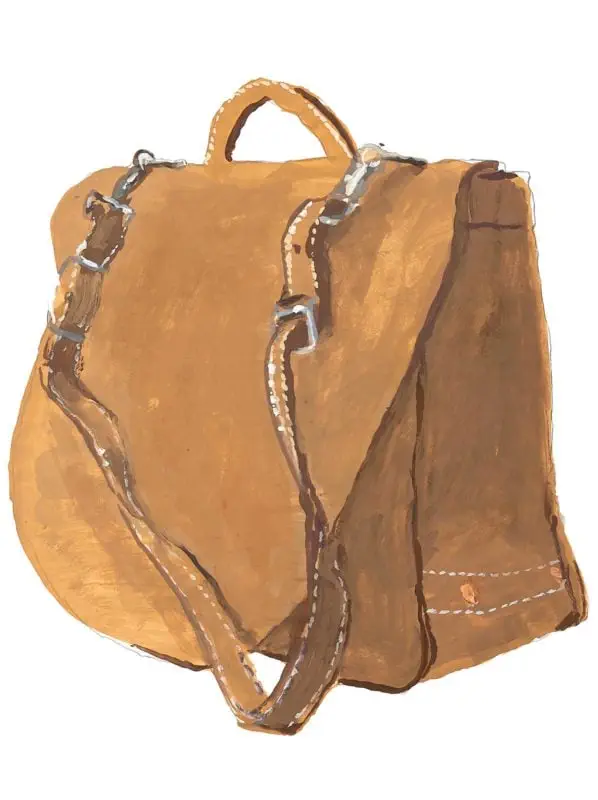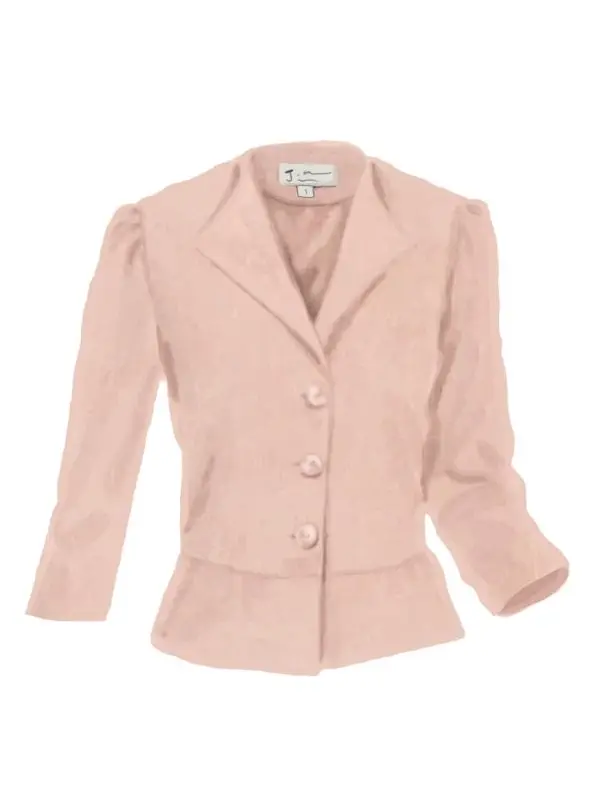 Content Creation Idea #3: The "World's Most Interesting Person"
Havana, 1939.
A wickerwork pedicab takes you to the Key West dock to board the seaplane. Destination: the casino on the beach in Havana harbor.
The orchestra plays Malagueña as you touch down. You dance a rumba, drink a Cuba Libre, make a small donation to the house…Muy amable, señora.
Then your companion takes you to that new hotel, the Tropicana, where the showgirls are perched in palm trees, waving ostrich plumes. This midnight is even more sensual than in Paris.
Better forget about sleep.
1930s Havana Jacket (No. 2203). Luxurious silk-and-linen blend, lined in iridescent rayon-blend satin. Three quarter sleeves. Lots of authentic 1930s details including gathered peaks at shoulders, single lapels and no back collar, slight flare down from the seamed waist. Imported.
Questions To Help You Write A "World's Most Interesting Person" Story:
If you could summarize the "dream" world of your prospect to one word, like interesting, what would it be?
What would that person be doing in their wildest dreams as related to your keyword?
How could you bring that person back to reality, but with the feeling still lingering?
How did you find that product so you could offer it to your customer?
Content Creation Idea #4: The "Discovery"
1903.
I was browsing in a Paris antique shop one winter afternoon when a fitted leather train case caught my eye.
It contained silver-handled brushes, boot hooks, a straight razor, several silver-stoppered glass bottles.
One bottle was different. Encased in wood, with a handwritten date: 1903.
Inside the bottle, there was still the faint aroma of a gentleman's cologne. Custom-made for a rich traveler a century ago.
Curiosity was eating at me. I bought the case and sent the bottle to a laboratory for analysis. They broke down the residue by gas chromatography. Identified its fingerprint through spectrophotometry.
The report said: an "old woody fougère." Clean citrus notes, bergamot, "green notes." The middle notes: clary sage, cardamom. The dry-down: leather notes, smoky labdanum… elemi, tabac, frankincense.
The detective work was impressive. So is the thing itself. Women like the way it smells on a man. Like a symphony that begins loudly, then soon slides into subtle, entangling developments that grow on them.
Or so I've been told.
1903 Vintage Cologne (No. 1400). In a wood-encased bottle like the one I found in Paris. 3.4 fl. oz., 100 ml. Made in USA.
Questions To Help You Write A "Discovery" Story:
In what city or country did you find the product?
Where exactly in that area did you find it?
What was around the product before you found it?
How did the product look like?
What where some of the qualities of that product?
What's the main benefit of buying that product?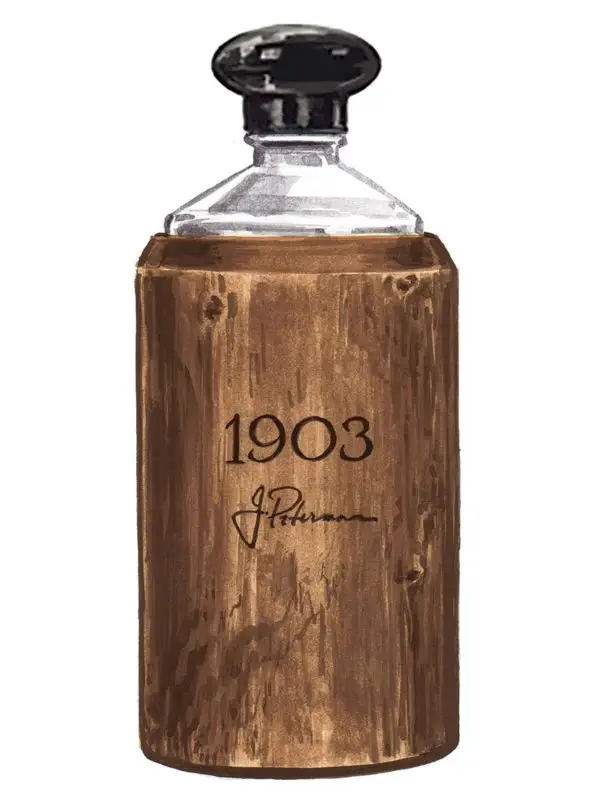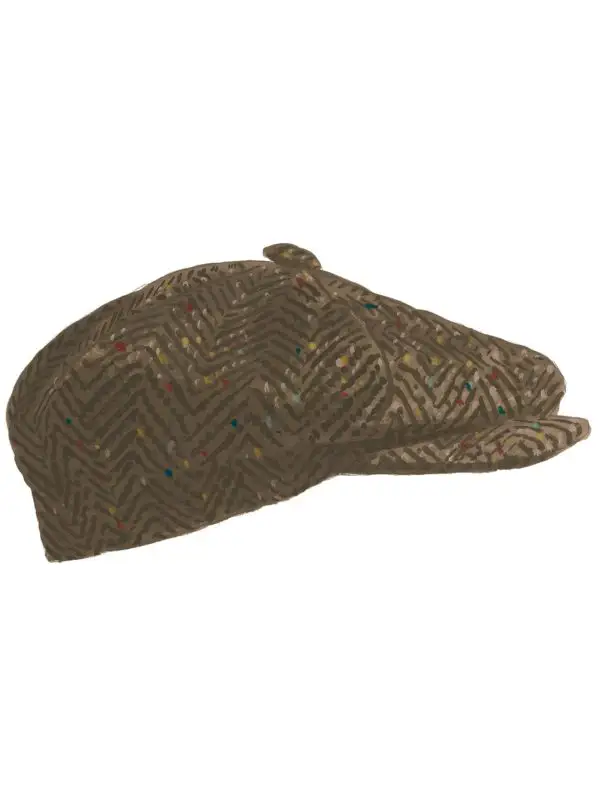 Content Creation Idea #5: The "Only For People Like Us"
The Way We Were.
We all know the story about Clark Gable not wearing an undershirt and the next day the undershirt factories of America had to shut down.
The thing nobody seems to remember is what everybody wore in America long before that, and long after.
And what happened to this country when they stopped wearing that one thing.
I remember.
What they wore was this cap. Authors and inventors and fliers and steel magnates and journalists and suffragettes and ambulance drivers and private detectives and nightclub bouncers and newsboys and movie directors and handsome thugs wore it.
Your grandfather wore it. Gable himself wore it. Immigrants wore it.
It was what America wore. What happened? The trouble started. That's what happened.
Do your part. It's time. Wear one. (It makes anyone who wears one look tall; if you're already tall, too bad. You're going to look even taller. It also makes you look young and snappy. So get ready for that, too.)
The Handsome Thug Cap (No. 1265).
Classic 6 panels, covered button on top. Bill snaps to top of cap. Handwoven Irish wool, soft and tweedy.
Questions To Help You Write A "Only For People Like Us" Story:
What type of people is your product for?
For who is not for?
How will other people react when they see it on you?
What is the product made of and where do those ingredients/materials come from?
Content Creation Idea #6: The "Core Trigger"
The Perfect Vanishing Point.
Mysterious, isn't it?
They just can't put their finger on it.
"Excuse me, you're that indie actress, right? That period piece was glorious…"
Or.
"Yes, yes, you're that artist. Loved your sketches at Lehmann…"
Your friends say it's you (your sister says it's this dress). Maybe it's your skin under the scoop neckline? Perhaps the color block style accenting your curves?
Of course you know in 1419, Brunelleschi discovered an artistic technique in which all perspectives (looking at a painting) converge into a single focal point of the artist's choosing.
Congratulations.
Vanishing Point Dress (No. 4093). Soft mercerized wool blend with a touch of spandex for movement. Wide scoop neckline. Color blocking style. Long sleeve. Knee length. Imported.
Questions To Help You Write A "Core Trigger" Story:
What are the triggers that would get your prospect to buy?
Using that trigger, how does the world now look like?
How would people react to your customer while they use the product?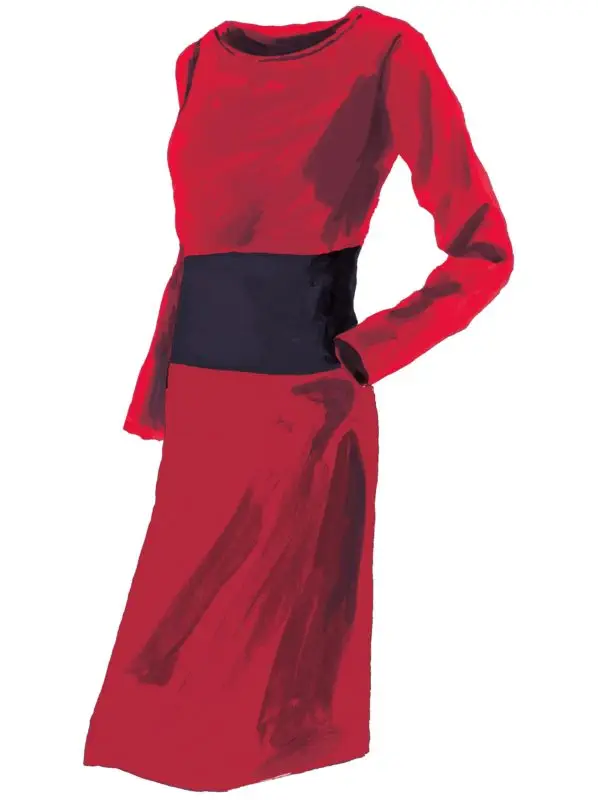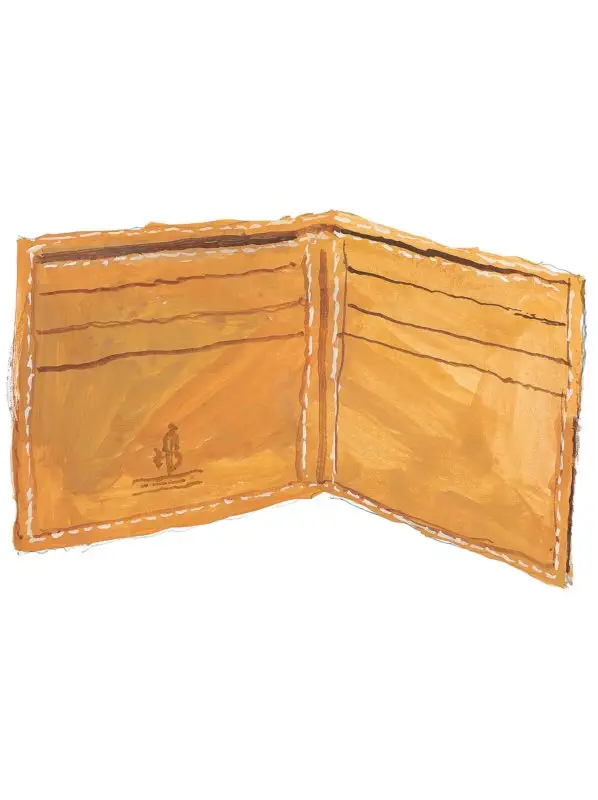 Content Creation Idea #7: The "Comparison" Story
The Right Stuff.
Stop and think about that wonderful dark pocket of leather in the middle of a baseball glove.
This wallet is made out of that leather: baseball-glove leather. Centercut. Beautifully made to last and darken, and be with you for a long time.
Baseball Glove Leather Wallet (No. 1004). Regular billfold size, six credit card pockets, two inside pockets, full-length compartment for bills, lined throughout. Handsome, simple, hard to argue with. Imported.
Questions To Help You Write A "Comparison" Story:
What is your product made of?
What other product is made up of the same material, but is also well known to your target market so they can make the connection between the two?