Unsplash is one of our favorite sources for free, licensed stock images. As artist/photographer submitted images that are then curated by the Unsplash team, they have some of the best stock imagery on the web. For this we thank them. Interestingly enough they have just introduced a completely new category that we had to write about and inform our reader of.
Our world is becoming increasingly visual. Yet, when it comes to the visual expression around sexual subjects, we've been limited to medical diagrams and porn.
The lack of quality, usable imagery around sexual subjects doesn't make people stop talking about them. It only makes these subjects harder to talk about. Just because something may be considered taboo, doesn't mean it should be suppressed from creative expression. Taboo subjects need creativity the most.
Today, many sexual subjects considered "off-limits" have a growing need to be communicated. Unsplash is a place for enabling creative expression. At the same time, Unsplash is a safe space for all creators. So they made a new kind of Safe For Work photography to cover the Not Safe for Work creative needs of the world.
They're calling it Unporn.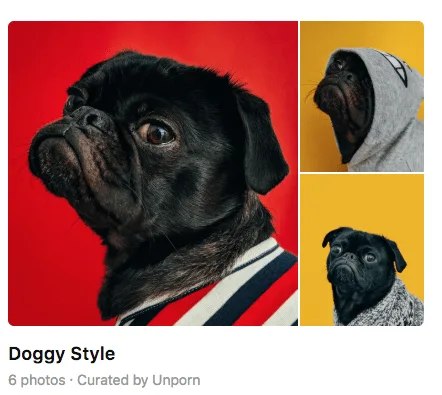 From grocery stores to dollar stores, they searched for objects to visually communicate mature subjects in a more safe, creative way.
The aim with Unporn is to enable every creator to visually express themselves no matter what subject they need to approach.
Unporn photos were available for a short time while they prepared this announcement. In that time, the 77 Unporn photos were downloaded 64,000+ times and used by Elle, Playboy, Women's Health, GQ, and Newsweek.
Photographer's Help build the best SFW photo library for NSFW subjects
We currently have 77 photos in the Unporn collection. To make Unporn as useful as possible, we need help. If you've got an Unporn-esque image to share, you can participate in the building of the Unporn collection by:
Submitting the photo here: https://unsplash.com/submit
Tagging it: unporn
They're looking for images that creatively express taboo subjects. You can use the current photos in the Unporn collection for inspiration.
View the Unporn collection here.